Free SEL Lessons for Remote Learning!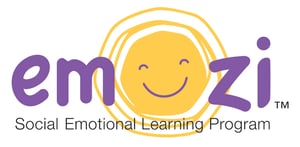 Looking for lessons to support your students' social and emotional learning? Check out these resources!
Please note that by accessing these materials, you agree to our license agreement, which you can read here.
Also, since these are shared files, please make a copy of them before you share the files with students. Thank you!
Grade 6
Unit 1, Lesson 1: Introduction to Emotions
Unit 2, Lesson 2: Understanding and Building Self-Confidence and Self-Esteem
Unit 1, Lesson 3: Character Strengths
Unit 1, Lesson 4: Bullying
Unit 1, Lesson 5: Pressure and Stress
Unit 1, Lesson 6: Mindfulness
Unit 2, Lesson 7: It's OK to Fail
Facing Failure Slides Presentation
Unit 1, Lesson 8: Growth Mindset
Unit 1, Lesson 9: Collaboration
Unit 1, Lesson 10: Decision-Making
Unit 1, Lesson 11: Values
Unit 1, Lesson 12: Being Responsible
---
Grade 7
Unit 1, Lesson 1: Introduction to Emotions
Unit 2, Lesson 2: Character Traits
Unit 1, Lesson 3: Strengths and Weaknesses
Unit 1, Lesson 4: Confidence
Unit 1, Lesson 5: Flexible Thinking
Unit 1, Lesson 6: SMART Goals
Unit 2, Lesson 7: Morals
Unit 1, Lesson 8: Teamwork & Collaboration
Unit 1, Lesson 9: Stress
Unit 1, Lesson 10: Healthy Choices
Unit 1, Lesson 11: Conflict
Unit 1, Lesson 12: Self-Perception
---
Grade 8
Unit 1, Lesson 1: Introduction to Emotions
Unit 2, Lesson 2: Physical vs. Emotional Pain
Unit 1, Lesson 3: Putting Your Brain in the Driver's Seat
Unit 1, Lesson 4: Problem Solving
Unit 1, Lesson 5: Cultural Competency
Unit 1, Lesson 6: Community Support
Unit 2, Lesson 7: Belonging and Rejection
Unit 1, Lesson 8: Getting Your Point Across
Unit 1, Lesson 9: Identifying Mentors
Unit 1, Lesson 10: Ethics and Integrity
Unit 1, Lesson 11: Goal Setting
Unit 1, Lesson 12: Kindness and Compassion